Group Grant Writing Training
We help organizations build the capacity of their beneficiaries to write winning grants.
Request to Learn More
Trusted Educator By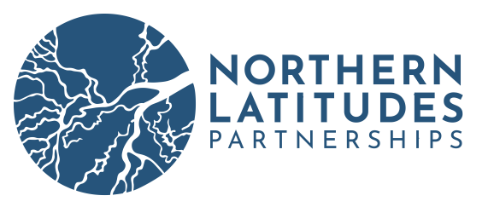 Grant Writing a Struggle?
The partner organizations you support are volunteer-based or have limited staff resources, making it a challenge to pursue grant funding. Additionally, grants from these organizations do not have a high success rate.
Leaving Money on the Table?
Without formal grant writing training, your beneficiaries apply for grants haphazardly, leading to burnout and exhaustion. Leaders of these small organizations know the importance of pursuing grant funding and are struggling to fit it into their other responsibilities.
The True Cost?
This means grants are going to the same, larger organizations and not the rural, small organizations that need it most. Of the small organizations winning grants, it is often precariously hinging on one super star working nights and weekends. We both know what happens when that person leaves burned out..
We've Got You. Introducing...
ENTERPRISE
COHORTS
A proven 6-week training program to scale the internal grant writing capacity of those you serve.
Participants Can Expect...
| | |
| --- | --- |
| | To find grants with the highest ROI |
| | To write more winning grant proposals |
| | To build a stellar in-house grant writing team |
| | To systematize grant pursuits |
| | To make the most of funder outreach |
How 6-Week Cohorts Work
A customized group training program with online curriculum, 1-1 coaching, and live workshops.
Course
Curriculum
Step-by-step video instruction on how research grants and write winning proposals. Participants will receive a schedule for getting through the curriculum.
---
Module 1 Getting Funder Ready
Module 2 Finding Grants
Module 3 Writing Winning Grants
Module 4 Bonus Training
Upbeat
Workshops
Live online workshops provide a place for participants to get their questions answered in a group setting. Connections that last well beyond the 6-week program form here.
---
3 Live Online Workshops
1 Live Funder Panel With Relevant Funders
Recorded
Personalized
Coaching
Coursework is reviewed by a Grant Writing Coach, providing personalized feedback to each participant.
---
Personalized Review of Funding Strategy (a roadmap on which grants to pursue over the next 12-18 months)
Q&A on course videos
Earn Your Grant Writer
Certificate
Complete phases 0-3, pass two exams, and submit a real Funding Strategy to earn your certificate!
---
We track course progress for accountability and support
Excellent confidence booster for participants
Taught By Industry Experts
Meredith Noble, the co-founder of Learn Grant Writing, is the lead instructor for course curriculum. She is the bestselling author of "How to Write a Grant: Become a Grant Writing Unicorn" and featured for her expertise in Forbes, Fast Company, Nasdaq, and others. Meredith has trained thousands of grant writers who have won well over $500 million in grants.
Each cohort's live workshops are led by a certified grant writer and coach from the Learn Grant Writing team. Our coaches are of the highest standard, trained in strategic grant pursuit, grant writing, and project management. Our lead cohort coach is Rose Hedberg who has worked with nonprofits in Cambodia, Nicaragua, California, Connecticut, and Massachusetts helping them to research and pursue funding.
Plus these two bonuses
Pen to Polished
Receive (for FREE) an online writing course on how to write well and say what you mean in grant applications. This 9-module writing course regularly receives rave reviews for helping move past writer's block and find one's confidence.
Copy of Meredith's Book
Each participant will receive a FREE copy of Meredith's bestselling book, "How to Write a Grant: Become a Grant Writing Unicorn" before the cohort begins.
Get a Quote for Your 6-Week Training
Average contract size is $40K
Average cohort size is 25
Five cohort cycles available
Elligibility Requirements:

Minimum of 10 Participants
Cohort Cycles 2023
Cycle 1
March 1st -
April 12th
Cycle 3
June 26th -
August 4th
Cycle 4
September 11th -
October 20th
Cycle 5
November 6th -
December 15th
Don't Take Our Word For It
Leanna Heffner
We hired Meredith and her team to run a special 6-week grant course to specifically support staff with Indigenous-led organizations focused on environmental issues in the North, specifically because we had worked with the team previously and knew how effective, strategic, and super fun they are to work with! Organizing the grant course behind the scenes was a seamless process due to the super organized approach of the Learn Grant Writing team, and their amiable and caring personalities made the project an enjoyable experience. The course was a big success, with ~40 professionals across Alaska and Northwest Canada who participated. We conducted a participant exit survey, and the feedback we received demonstrated how valuable this course was in improving their grant seeking and grant writing skills:
"It was the best course I've taken in a long time. Thank you so much ladies!"
"I very much enjoyed the structure in the course, and thought all the information was very helpful."
"I really appreciated all the support and humanness brought into the training. It was such a safe and respectful place to learn."
"I feel like I can look at grants in a much more strategic manner now."
"During this course I've applied for 3 grants and was successful with 2 so far!"
We would certainly recommend Meredith and her team to others in a heartbeat, and would happily work with them again. All around a fantastic experience!
Jessica Smith
City Planners often have thankless jobs - at the permit counter, our customers are often frustrated. With long-range planning documents, our stakeholders are disappointed we're not talking about the here and now. And as make-shift grant writers for our communities' needs, we often feel that our lack of specialized training leaves us spinning our wheels for weeks before we finally submit the application, cross our fingers, and hope for the best.
As the Alaska American Planning Association Conference Chair, I was looking for opportunities to give our membership valuable skills that would help give them a win. I approached Learn Grant Writing to teach a group workshop of small and large municipal planners, with hopes of providing them with an actionable grant writing education. The conference committee had never done anything like this before and didn't know how it would be received.
Turns out, it was a key highlight of the conference! Out of 150 attendees, We had over 40 professionals participate. We did not track grant wins from each participant, but have conversationally heard of over $400 million being won between just three of the attendees.
The reason we most enjoyed working with Meredith Noble and the team at Learn Grant Writing was the fantastic energy and professionalism they brought to the workshop.
I am proud that the Learn grant writing workshop gave these planners a win in the midst of their busy days and added fire to the reason we all become city planners in the first place - to help our communities.
Frequently Asked Questions
What time of year can I schedule a cohort?
We have five cycles for cohorts throughout the year. We encourage giving participants at least three weeks to prepare before a cohort starts so they can clear 5 hours a week on their calendar. Cycle dates are March 1st to April 12th, May 1st to June 9th, June 26th to August 4th, September 11th to October 20th, and November 6th to December 15th. Cohorts book up. Be sure to get in contact to hold your spot.
How far in advance can I schedule a cohort?
We urge interested organizations to request scheduling their cohort as far in advance as possible. Because we have only five cycles throughout the year each hosting only five cohorts, we advise interested organizations to request a discovery call as soon as possible. Cohorts can be booked a year in advance.
How long is each cohort?
The cohort is a six-week intensive training. We have experimented with cohorts of various lengths and our results show that a six week block with four live training sessions is the most conducive for engagement and success. Six weeks is the ideal amount of time for participants to review and complete the required modules in the From Start To Funded Course without being overwhelming or dragging on to where participants lose momentum. This length means that participants need to commit 3-5 hours per week to the course content. This is considered an intensive course.
How much time do participants need to block for this program per week?
We encourage participants to block 5 hours per week. The more they put into it, the more they will get out of it. We will help you communicate with participants ahead of time how to plan their schedules to allow for this training.
Is there a minimum and maximum number of participants to create a cohort?
Yes, to create a learning environment for your cohort, we require a minimum of ten participants. There is no maximum number of participants that can partake in a cohort. We have had up to 100 participants at a single time. The greater the number of participants the more there are possibilities for collaboration and unified grant understanding across your organization.
What if I don't have ten participants to create a cohort?
We understand that professional grant writing training is in high demand, especially for smaller organizations. If you are an organization interested in our cohort model, but you have less than ten participants, please send us a notification of interest via email with the number of participants your organization wants to train. There may be an opportunity for your organization to join another cohort. We will do our best to bring like-minded organizations together and notify you if we have any opening seats in a cohort.
What does it cost to create a cohort?
We price our cohorts based on the number of participants. Schedule a discovery call where we can discuss quotes or email [email protected] directly.
What if my organization can't pay for the cohort?
We understand that a price tag can be a deterrent. The value of a program, however, delivers life-long skills that exceed the one-time price tag. Organizations in the past have been creative in funding cohorts by cost-sharing with their participants or seeking grants for professional development. We can share these strategies with you.
How long will participants have access to course material?
Participants will have access to both online courses for one year. This allows them to return to the materials and rewatch training when they get stuck in a real-world grant application. If participants want lifetime access, we can provide it for a nominal fee.
What if a participant is unable to make one of our live training sessions?
We understand that life is busy, and emergencies happen. All of our live training sessions are recorded. A link to those recordings are sent out in an email one to two days after the live training session. This allows anyone who missed a session to stay up to date with the rest of the cohort. It's also a good resource for participants who want to return to a question discussed in the training session.
Is there a community group?
With this course, there is not a pop-up community, however, one of the perks of the one-on-one facilitation provided in this training is the six-week access via email to the trained coach. Any questions, concerns, or even cause for celebration, can be addressed to your coach. We have found in the past that the community group overwhelms participants on top of coursework and live workshops. That said, if you want to host a community group for your participants, we can make recommendations on how to make it most successful.
What support can we get marketing this event to the community?
We will provide you with a marketing flyer about the training for prospective participants deciding to take the training or not. In the past, we have also taught a live (paid) workshop to reach a broader audience and help participants determine if they wanted to further their studies. We are here to help you with promotion support.
What is Instrumentl and is it included in the course price?
Part of the magic of the Grant Writing Unicorn method is the research process. We help participants better manage the research process through a system that is efficient, effective, and saves a whole lot of time as opposed to the Google search method. We use Instrumentl because their database captures federal, state, local grants and foundations of all sizes, including corporate grants. Instrumentl is not included in the course fee as it is a 3rd party organization. We can help to arrange a meeting with a coordinator from Instrumentl who can explain custom plans. To begin with, as part of the Learn Grant Writing course, participants can use a promo code to get a three-week free trial. This is an exclusive offer to Learn Grant Writing and includes discounted pricing for the first year.
Will this grant writing training be relevant for my audience?
Participants will learn how to pursue grants from small local foundations to large, complex federal grants. We have taught non-profits of every size, tribal governments and sovereign nations in Canada, for-profit engineering firms, municipalities, clubs…you name it!
Is this training only for organizations in the United States?
Nope. We can teach cohorts in Canada and might be able to entertain a cohort in Europe depending on the niche.
Still have questions? Get in touch.
Let's do this thing!
Explore how you and your team can grow with group cohort training