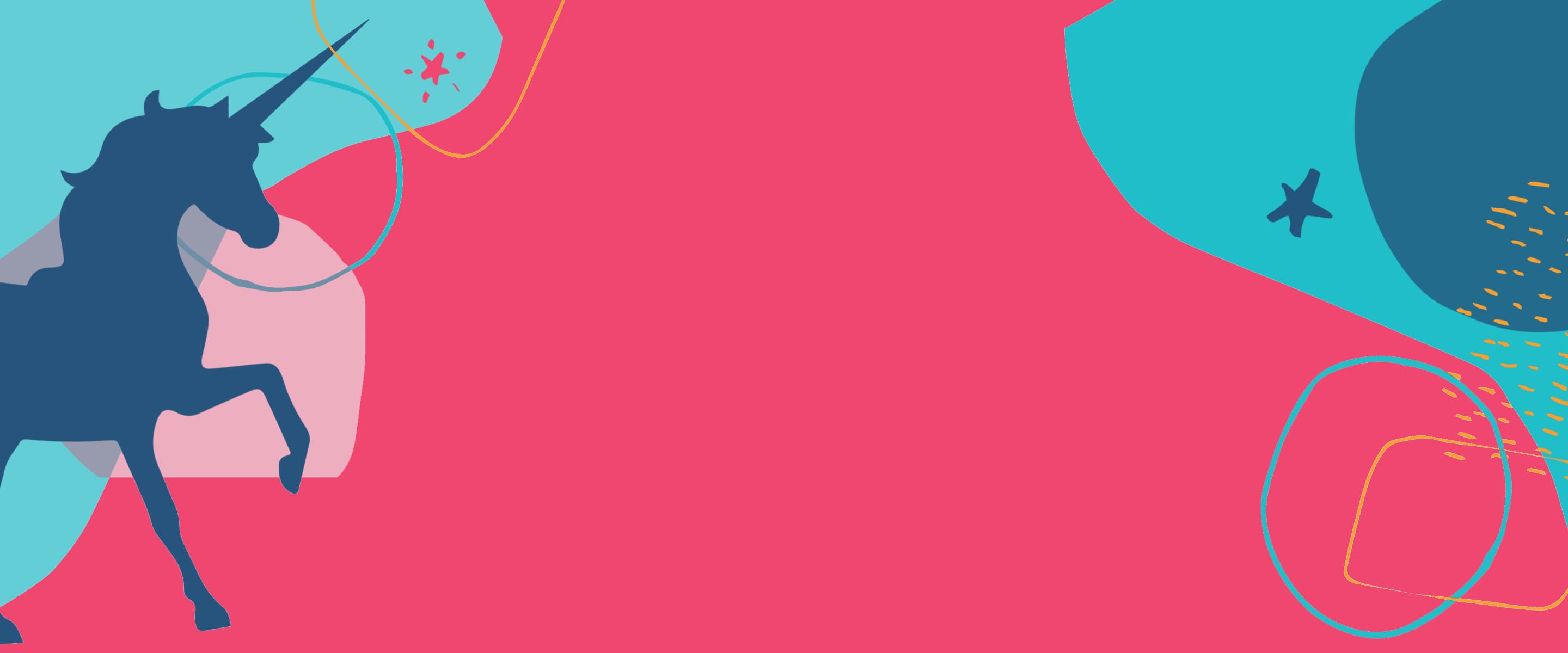 Become a Grant Writing Unicorn!
Online Grant Writing Class to Build a Fulfilling Career and Amplify Your Community Impact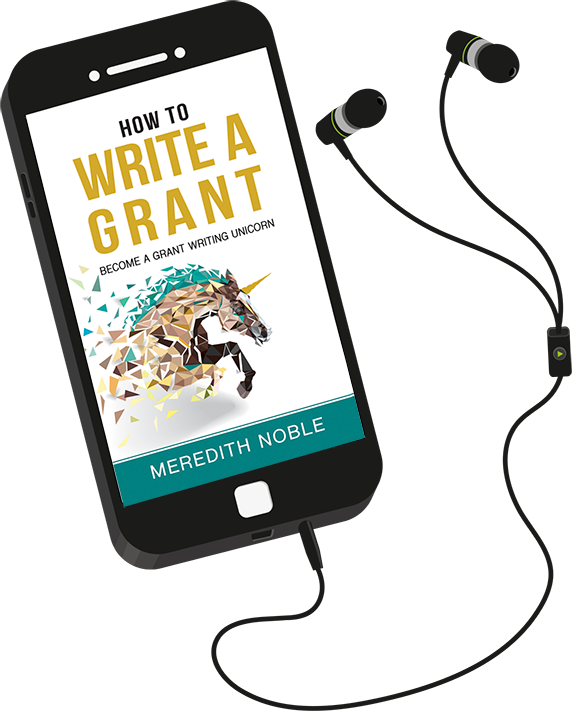 Start Your Learning Journey Here
Listen to a free audiobook of our #1 bestseller, "How to Write a Grant: Become a Grant Writing Unicorn."
Listen Now
You're in the right place if you want...

We don't want to sugar coat it. Grant writing is hard work. But, if it fits your personality and goals, it can be life changing.
Getting professionally trained in grant writing:
| | |
| --- | --- |
| | Saves you years of mistakes and lost grants. |
| | Makes you indispensable. |
| | Gives you lifestyle flexibility. |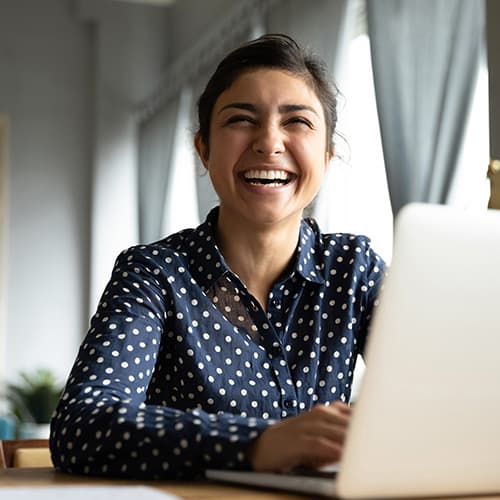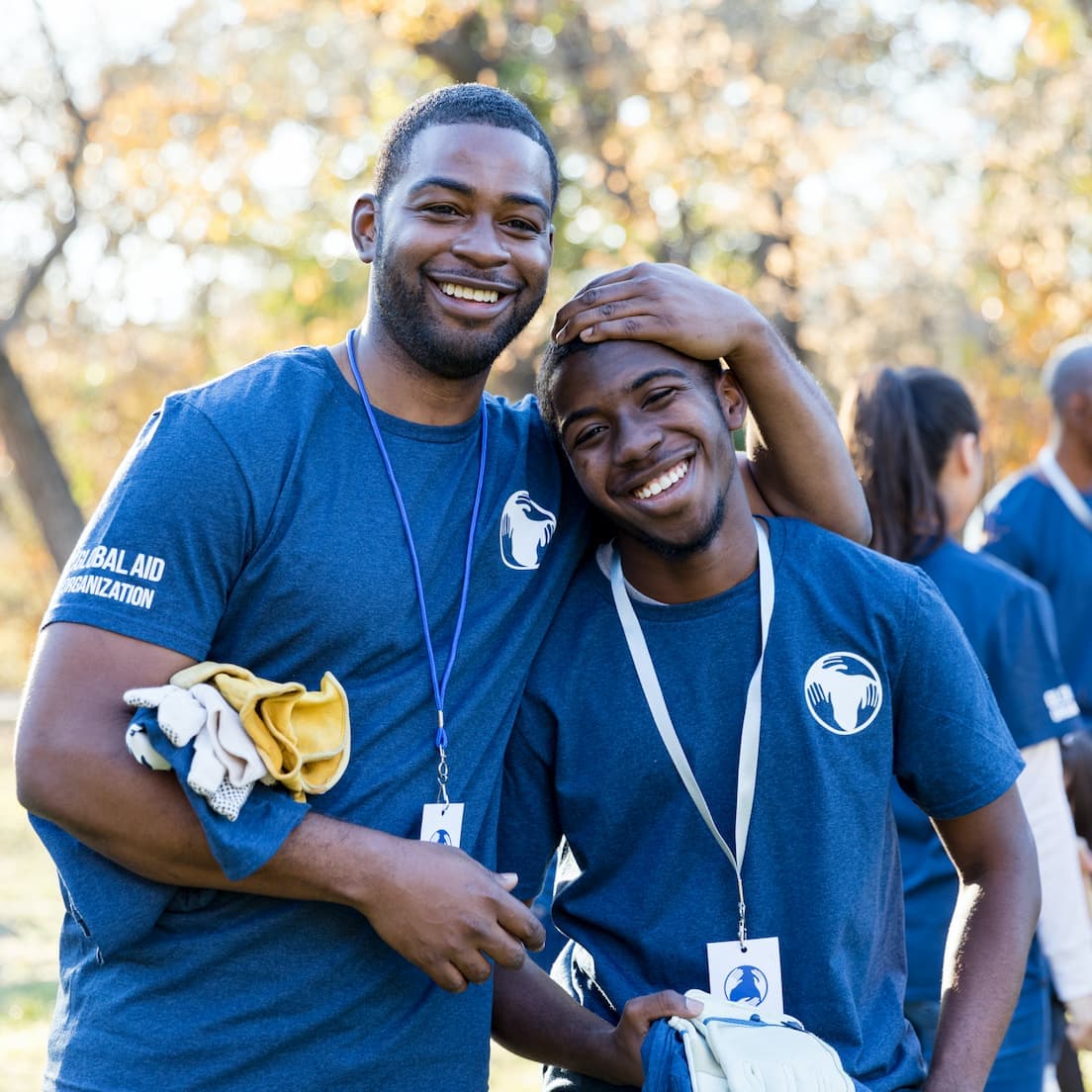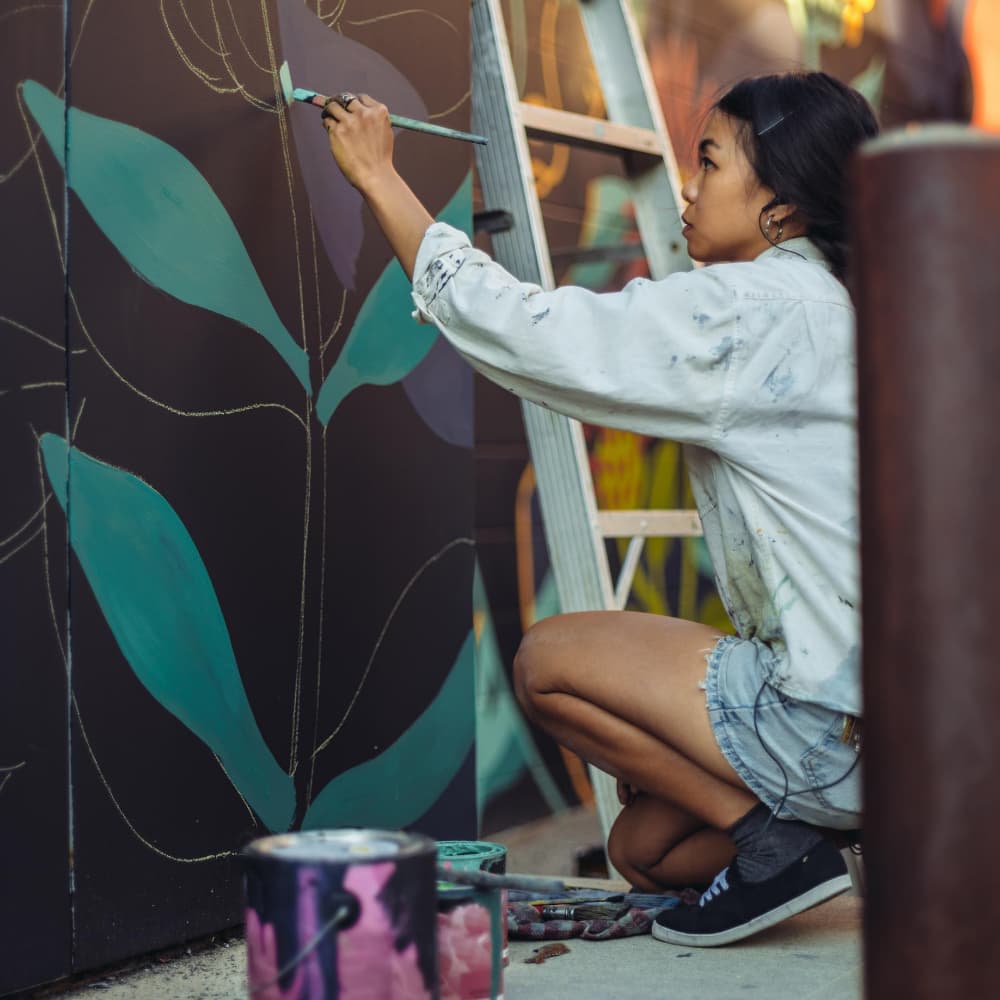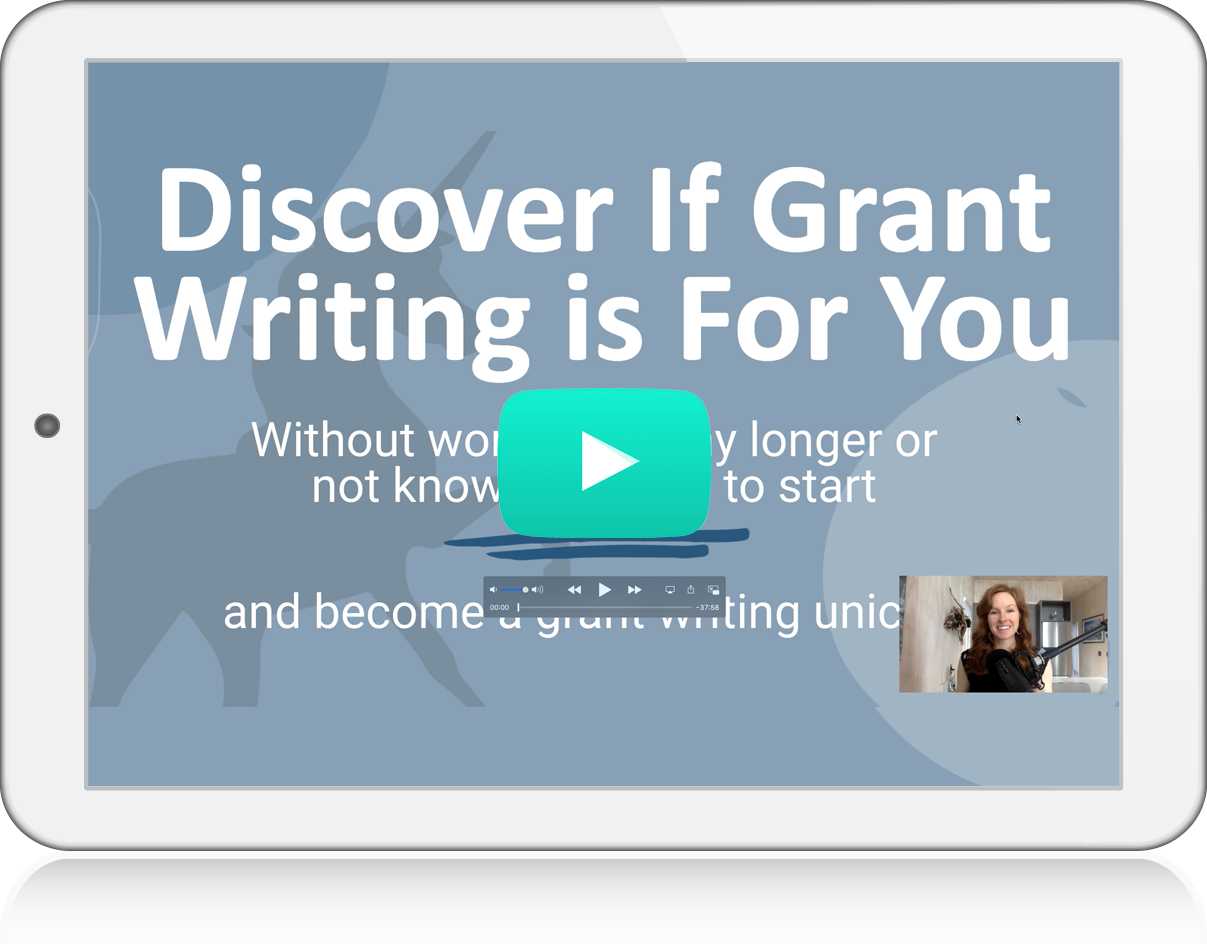 Discover If Grant Writing Is For You
Learn common traits of successful grant writers, career opportunities, and what it's like to learn with us.
Introducing...
GRANT WRITING
FROM START TO FUNDED
The Complete Step-by-Step Program to Think Like a Funder, Find Grants, and Write Winning Proposals.
The Only Program of Its Kind...
| | |
| --- | --- |
| | To modernize how grant writing is taught |
| | Built for the super busy |
| | Taught by a team of grant writers |
| | Teaching how to prepare a funding strategy |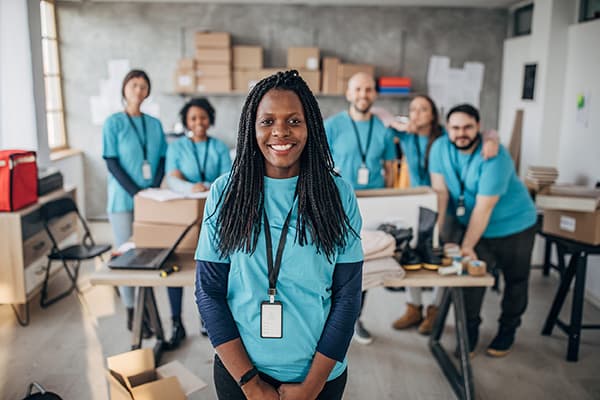 What You Can Expect To Learn
In three modules and three hours of nutrient dense video training, you will learn the exact steps to write winning grant applications.
Module 1: Preparation
Get oriented for success and download 15+ templates, including sample grant narratives.
Lesson 1:

Getting Oriented

Lesson 2:

Project Vs Program

Lesson 3:

Grant Writing Templates
Module 2: Find Grants
This is our secret sauce! Nobody teaches the grant research process like we do.
Lesson 1:

Buckets of Funding

Lesson 2:

The Grant Research Process

Lesson 3:

Round 1 - Find 100+ Grants

Lesson 4:

Round 2 - From 100+ to ≈ 20

Lesson 5:

Round 3 - Choose Top 2-5 Grants Worth Pursuing
Module 3: Write Grants
What you came here looking for! A clear roadmap to grant writing.
Lesson 1:

Read Grant Guidelines and Prepare a Narrative Skeleton

Lesson 2:

Grant Schedule and Kick-Off

Lesson 3:

Develop Your Grant Budget

Lesson 4:

Resolution & Letters of Support

Lesson 5:

Write Your Narrative

Lesson 6:

Data Driven Writing and Editing

Lesson 7:

Submit Your Application!

In Addition, You'll Get...
Module 4: Bonus Training!
Your course includes additional grant training videos based on topics of popular demand including:
Lesson 1:

Fiscal Sponsorship

Lesson 2:

Energy Management

Lesson 3:

Software for Grant Writing

Lesson 4:

Project Planning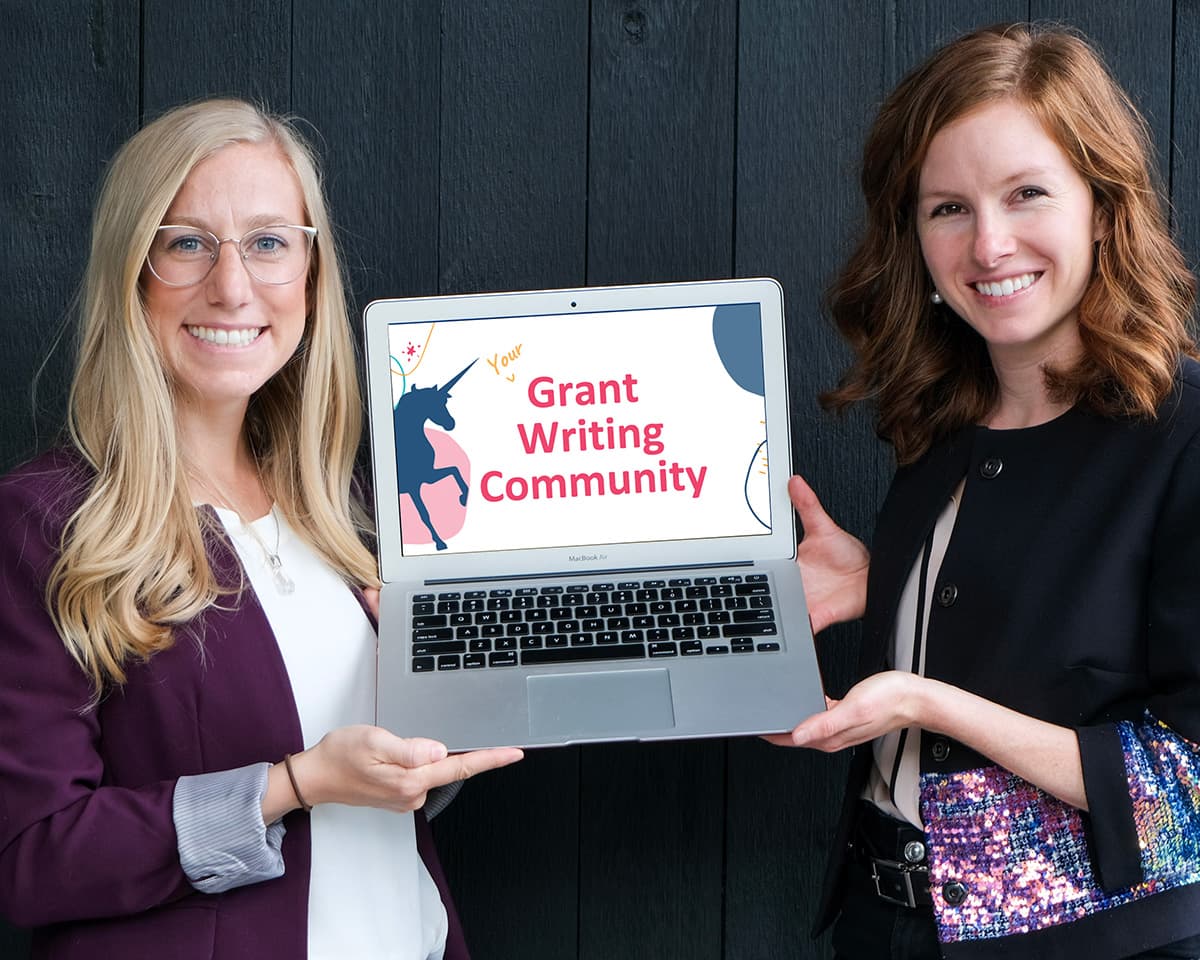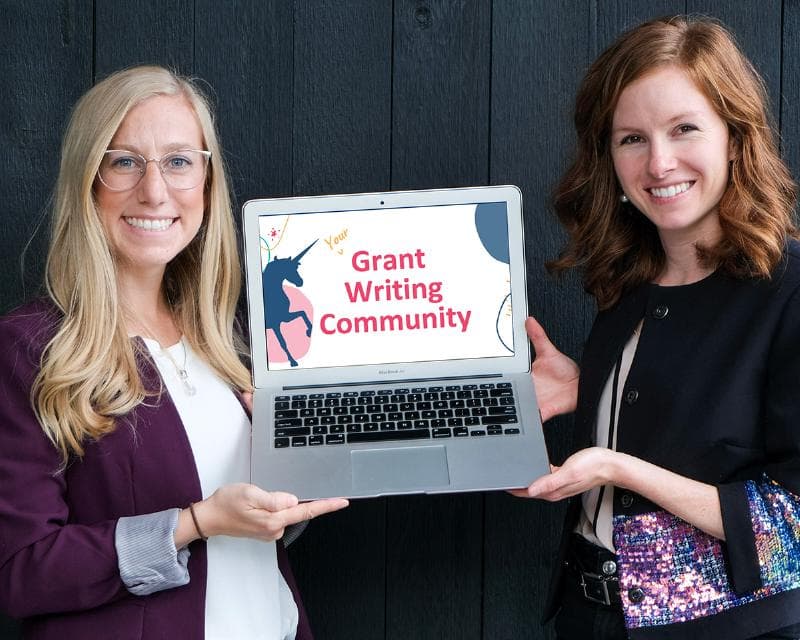 Plus, a Private Community Group of Grant Writers
We have a world-class community of grant writing unicorns. Grant writing can be lonely, especially when you're supposed to be the expert! This community is for you to safely ask questions and get access to professional grant writing coaches.
Ready To Get Started?
There's only one way to know if you'll like grant writing and our teaching style... by giving it a whirl! Gift yourself an hour of continued education.
Take Free Grant Writing Class