Introduction to Grant Writing Certification Programs
You know you're interested in learning more about grant writing. We love that! Welcome to the party!
Now, where do you go from there? Which courses are relevant for you and worth investing in?
The purpose of this blog post is to give you a solid overview of the grant writing education available online. AKA: so you know where to go from where you're currently at. Before we dive deeper into each resource, let's have a quick look at what your specific goals are and match them with our top recommendations.
Do you want to check out a free grant writing class?

👉 Consider Learn Grant Writing Free Grant Writing Class, Coursera, or Peak Proposals.

Do you want to improve your grant writing skills for your current nonprofit role?

👉 CConsider Grant Writing: From Start to Funded created by Learn Grant Writing, Grant Writing Made Easy by Dr. Krista Kurlunkis, Ed2Go, or University of Wisconsin Milwaukee's Introduction to Grant Writing course

Do you want to start a freelance business, side hustle, or break into grant writing?

👉 Consider the Global Grant Writers Collective by Learn Grant Writing (us!), Grant Writing & Funding by Holly Rustik, or Notre Dame's Effective Grant Proposal Writing program

Do you want to improve on the federal grant writing front?

👉 ConsiderDH Leonard Consulting & Grant Writing Services, LLC, Grant Professionals Association Next Level Grant Training, or a wide array of University programs.
Below you'll find our top recommendations listed again along with additional programs you can look into. These additional programs may or may not be the most relevant to your goals and thus didn't make the cut above. We always want to serve you best and be considerate of your end goals. That being said, is there a program we missed that you'd like to see included in this post? Let us know.
Free Online Grant Writing Classes
Learn Grant Writing
Our free grant writing class is divided into four modules. This course allows you to learn how you can build a career in grant writing without the fear of where you will find clients or feeling like a failure if your grant doesn't win. We cover the top three mistakes that keep people stuck, how to get paid to learn grant writing, and strategy for pulling off a career transition.
Following that broad overview, you are then guided through our tried and tested seven steps to writing winning grant applications:
Step 1: Prepare for success
Step 2: Host kickoff meeting
Step 3: Develop your budget (you'll also get a free copy of our grant budget template!)
Step 4: Preparing key attachments (including a resolution and letters of support)
Step 5: Write your narrative
Step 6: Persuasive writing
Step 7: Submitting your application
This free resource is best for those interested in learning about grant writing without the burden of financial or time commitment. It's for all of you who want to get your feet wet.
Coursera
Coursera is home to an intermedial level grant proposal course created by the Moscow Institute of Physics and Technology. The course carries a fee if you wish to have graded assignments and earn a course certificate, but you can audit all of the course videos for free.
The 4-module course provides guidance on developing a strong application that will allow reviewers to better evaluate the science and merit of your proposal. You will learn how to put your ideas into proper words, arrange a clear and concise paper, and search the grant market for potential funders. You will also learn how to react to negative feedback from reviewers and resubmit your proposal. Coursera is best for folks who want to learn more about the nitty gritty, technical aspects of grant writing for their current role.
Peak Proposals
Getting Started: The Basics of Finding & Applying for Grants is a free course consisting of three modules. Each module contains 5–6 sections for a total of 17 lessons. Every lesson contains an assignment to help students apply the lessons learned. This self-paced course covers how to find potential funders, offers an overview on writing a grant proposal, and the process to submit a proposal.
Peak Proposals is best for those looking to get started with the basics of finding and applying for grants without reading hordes of blog posts.
Other Free Grant Writing Resources
Advanced Writing Seminar
The Massachusetts Institute of Technology provides a wide range of classes for free through MIT OpenCourseWare. The institute's graduate level Advanced Writing Seminar covers much more than grant writing, but you'll find lessons on grants as well as writing and presentation tips that can improve your grant writing skills. There is no enrollment or registration for this course and you are welcome to freely browse and use OpenCourseWare materials at your own pace.
This Seminar is useful for improving writing skills as a whole and while there is a grant writing specific lesson, it won't be a thorough dive into the grant writing process. The course materials and reading list provide a few interesting reading sources to prompt you along in your self-study of writing including Writing for Design Professionals: A Guide for Architects, Engineers, Landscape, Interior Architects and Other Designers by Stephen Kliment, The Oxford Essential Guide to Writing by Thomas Kane, and The Elements of Style by William Strunk and E.B. White.
***P.S. We LOVE The Elements of Style! This three-minute video highlights our favorite takeaway from the book.
Almost Free Grant Writing Class
Udemy is almost free and offers dozens of courses on different aspects of grant writing. Options range from introductions to the grant writing process to more specialized classes on nonprofits and NIH grants. Courses are broken down into short lectures, and total course time ranges from 45 minutes to 5.5 hours. The cost of each course sits around $80.00.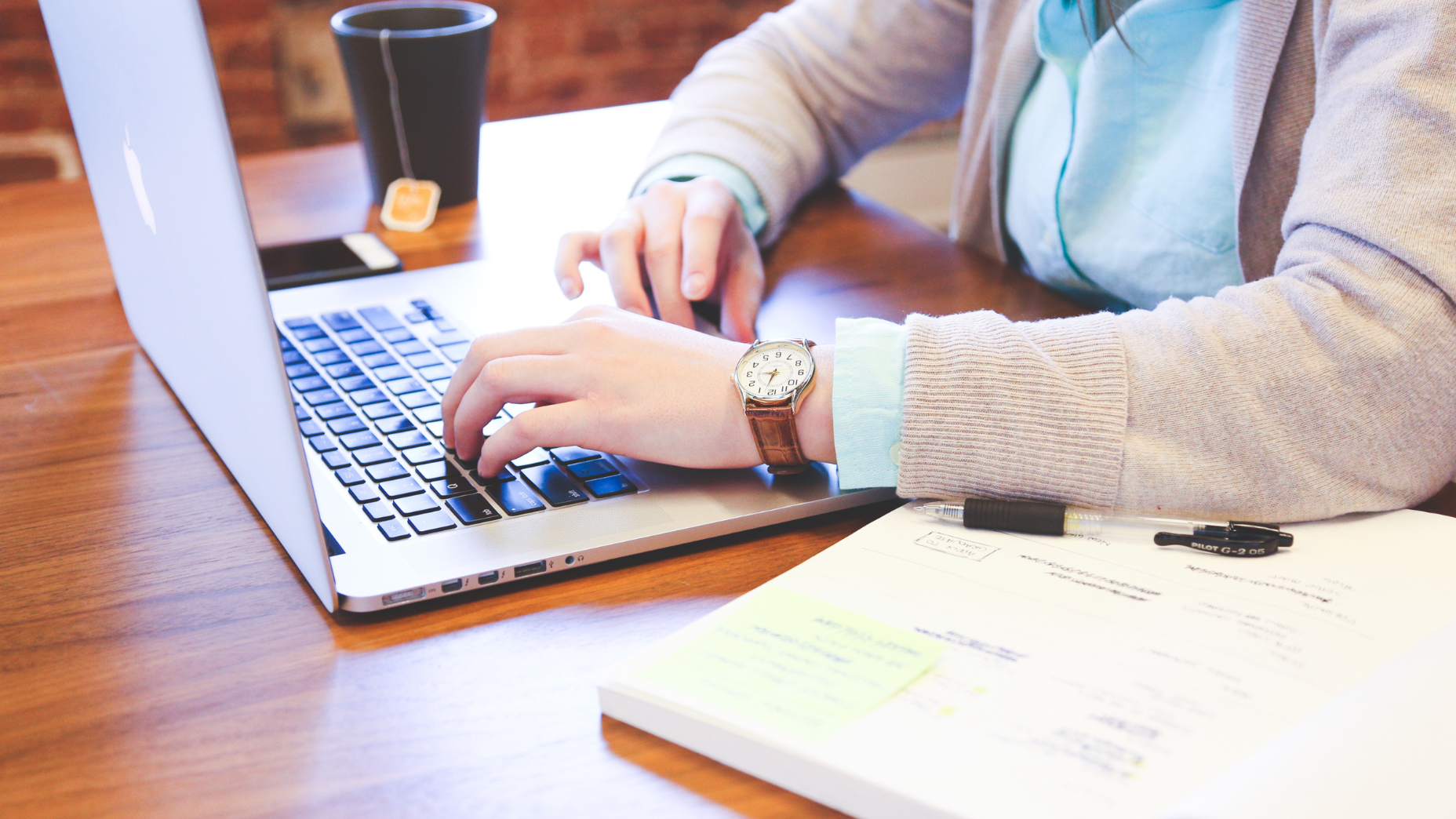 Grant Writing Classes to Build a Career as a Grant Writer
Nonprofit Focused Programs
Grant Writing: From Start to Funded
Grant Writing: From Start to Funded is a course created by us! It's a self-study online course to take the guesswork out of how to manage all the moving parts involved in writing winning grant applications. Start to Funded is structured into five modules:
Module 1: Get Ready (become irresistible to funders + tons of freebies!)
Module 2: Find Grants (our tried and true grant research method)
Module 3: Write Grants (a step by step approach)
Module 4: Career Paths (build your career for portfolio experience and income)
Module 5: Bonuses (never stop learning!)
The cost of the class is $250 per month for three months or a one time payment of $750 for the year. If you decide to join the Global Grant Writers Collective later, we will subtract $750 from your total so it's financially awash for you.
Wait, what's the difference between Grant Writing: From Start to Funded and the Global Grant Writers Collective?
Good question. Here's a handy graphic to help you visualize the difference: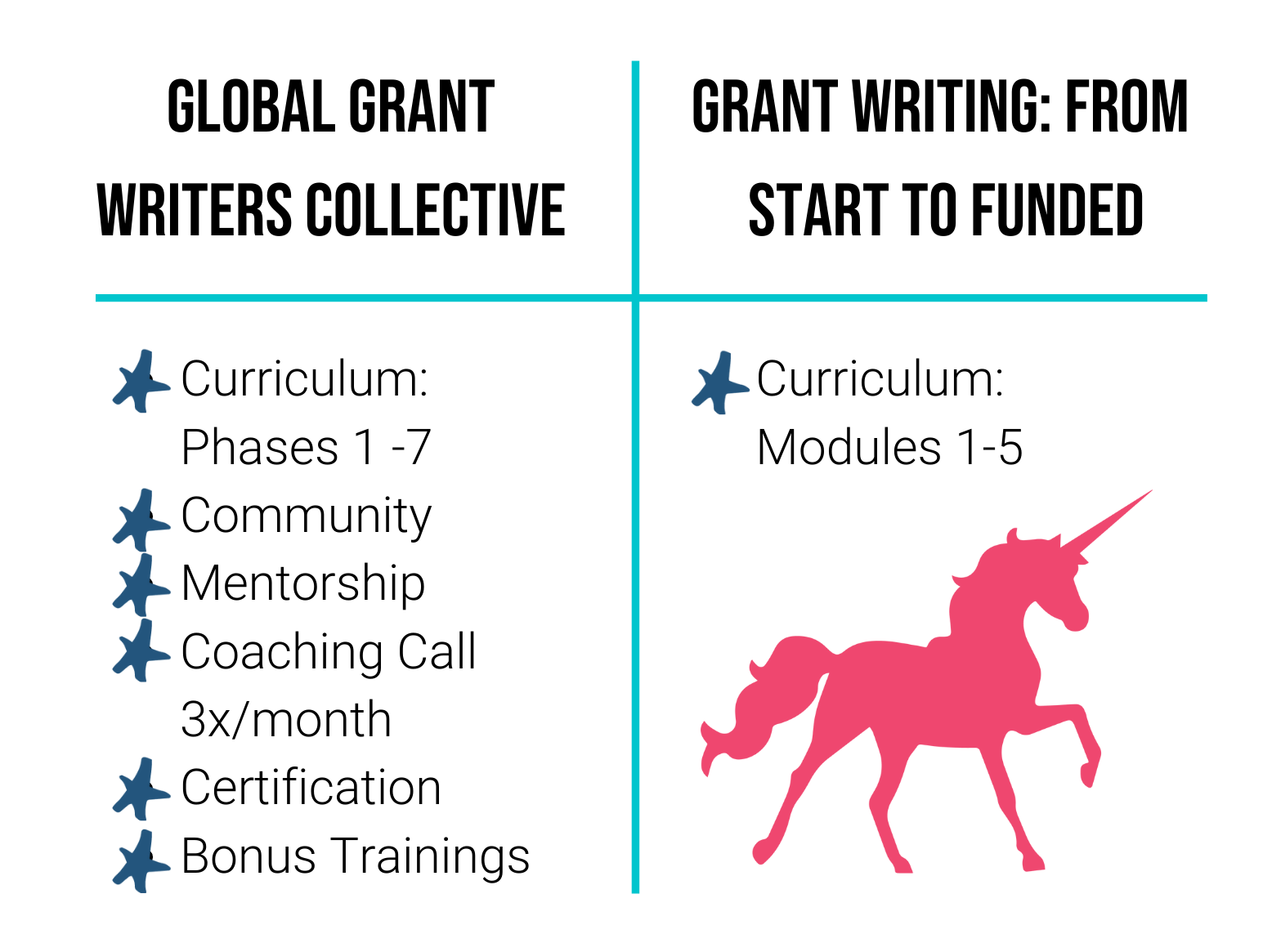 Ed2Go
Ed2Go offers a variety of courses on grant writing from overview classes for beginners to more detailed, advanced options. Classes vary in hourly requirements and costs, but for most of the 6 week / 24 course hour classes, the cost hovers around $150.
The majority of these courses are geared towards nonprofit professionals involved in grant writing.
University of Wisconsin
The University of Wisconsin Milwaukee offers an Introduction to Grant Writing course for $150. The course covers fundraising strategies and explores the six stages of grant writing. The stages include identifying a need for funding, researching grantmakers, relationship cultivation, the grant writing process, and appropriate follow-up after winning or losing a grant award.
This course is designed for those seeking to gain a basic understanding of nonprofit management.
Discover Grant Writing as a Career
If you're interested in becoming a grant writing consultant, check out this free training on how you can pull off a meaningful career change.
Access Free Class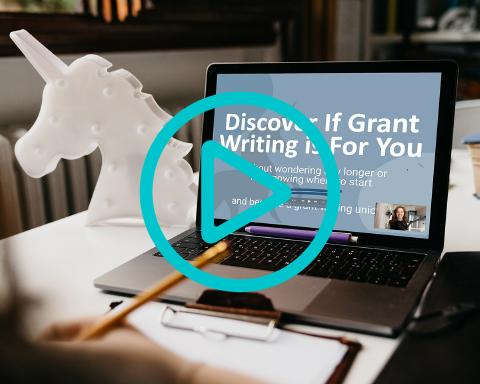 Nonprofit Strategic Planning Master Course & Start-Up Academy
We're throwing Holly's courses on here again because she has two offerings specific to nonprofits. Grant Writing & Funding, founded by Holly Rustik, offers two courses focusing on grant writing in the nonprofit sector including:
The Nonprofit Strategic Planning Master Course is designed for both nonprofit leaders and freelance consultants. The course will help nonprofits get their fiscal and program health organized. You can buy this course for $697 or make six payments of $127 each.
The Nonprofit Start-Up Academy covers how to create a working board, outline a strategic plan, find funding streams, and cultivate branding and messaging. This self-paced course is priced at $297.
Free Grant Matrix Template
To stay organized, we recommend you put your grant findings in a matrix. This way you can systematically filter the top pursuits.
Get Free Grant Matrix Template
Federal Focused Programs
Fast Track Learning to Write Federal Grants
Learn about the best kept secrets to writing and winning federal grants! This free webinar teaches you how to strategically use the Freedom of Information Act to get copies of past successful grant applications.
DH Leonard Consulting & Grant Writing Services, LLC Federal Grant Writing Boot Camp is a federal grant writing training webcast spread over 4-half-days that covers how to apply and secure federal grants successfully. This live webcast is taught by Diane Leonard GPC in conjunction with My Fed Trainer. Early bird pricing is $397 while last minute pricing is $797 while tickets last. This Boot Camp course is offered numerous times each year - click here for the schedule.
DH Leonard Consulting & Grant Writing Services frequently offers Federal Grant Writing Training courses throughout the year as listed on their course listing. Most of these courses cost around $87. You can also catch the webinar replays of Federal Grants 101: Securing Millions for Your Organization for $60 and Federal Grants 201: How to Feel Confident and Competitive as You Click Submit for $50.
Again, this resource is best for individuals interested in improving their federal grant writing skills by watching webinars.
Grant Professionals Association
Next Level Grant Training is live online training to help folks advance their grant careers. The 2021 Next Level Grant Training topics include federal grants, research prospecting, best practices for reporting, and more.
Next Level Grant Training features include:
one monthly class for 12 months
one-hour sessions including Q&A
online-archived class content for later reference; and
a constant cohort of participants, led by Grant Professional Certified and GPA-approved trainers Cyndi MacKenzie and Scot Scala.
Each session focuses on reinforcing the GPA Code of Ethics and related GPC Competencies along with providing participants the opportunity to earn up to 12 CEUs. This series is priced at $199 for members or $249 for non-members for the entire offering.
These sessions are best for those especially interested in the ethical ins and outs of grant writing, those seeking to earn credits, and those already in established grant writing careers.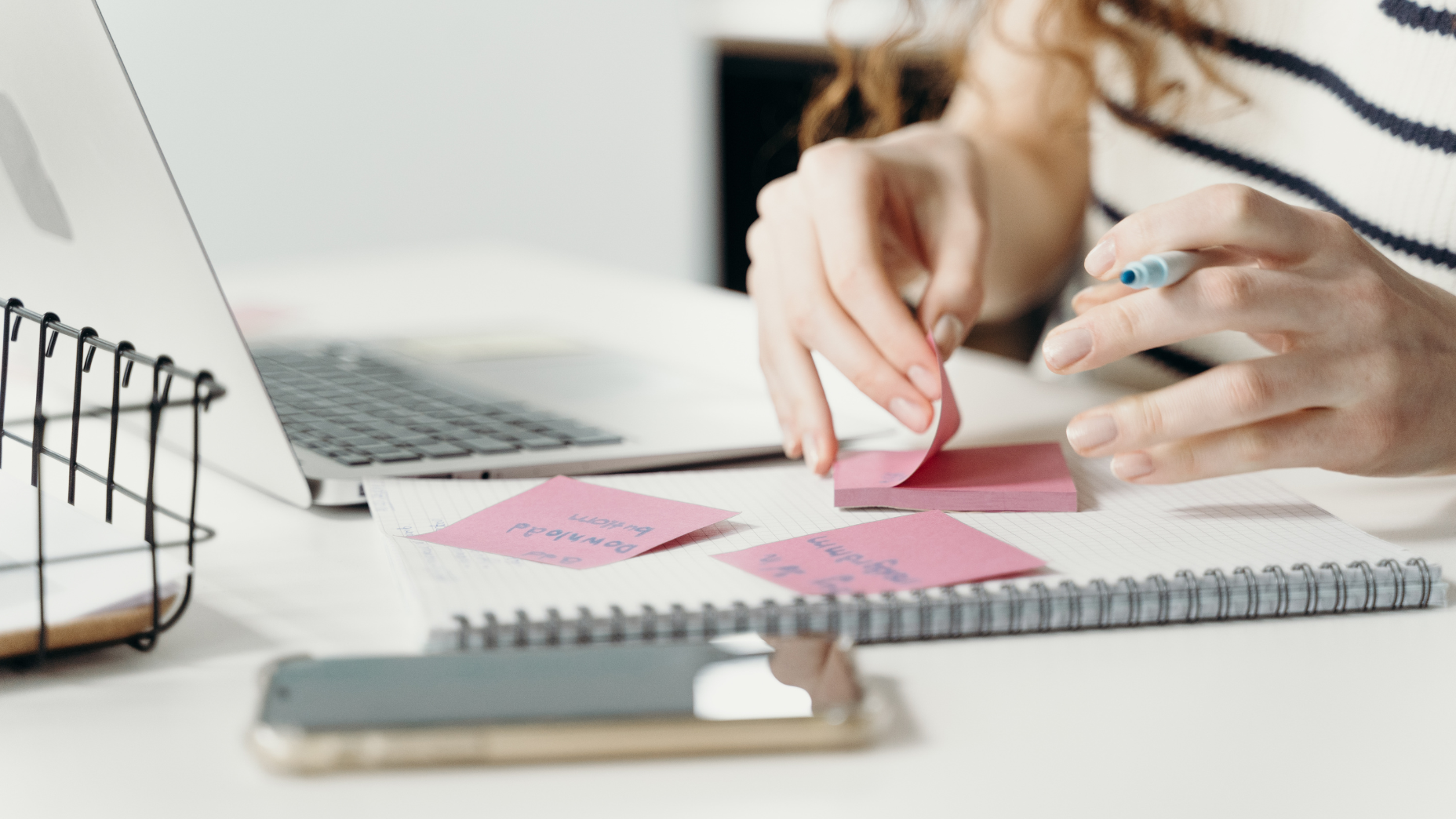 University Based Grant Writing Programs
University of South Carolina
University of South Carolina's Grant Writing Certificate Program involves thirty hours of classes covering four courses: Introduction to Grant Writing, Needs Based Assessment, Intermediate Grant Writing, and Program Development and Evaluation. Both online and classroom options are available for a fee of $1,322. The goal of this program is to prepare professionals for the practical and conceptual aspects that are critical to the grant writing process.
University of Colorado at Colorado Springs
UCCS has an intensive credit-bearing certificate program, Graduate Certificate in Grant Writing, Management, and Program Evaluation. To apply for the program, students must hold a bachelor's degree. Completion of the certificate requires a grade of B- or better in four courses: Evaluation, Grant Writing, Grant Management, and an elective. The certificate is designed for people interested in professional careers in, or careers that include grant writing, grant management, and/or program evaluation.
Fort Hays State University
Fort Hays State University offers an eight-week University Grant Writing Certification Program for $175. Available for students in the United States only, the class meets online for two months. While this is an introduction to grant proposal writing, many students enroll for a review and refresher course. The areas of focus include title page, abstract, statement of need, goal, objectives, procedures, budget, qualifications, evaluation, sustainability, dissemination, sources cited, and appendix.
Conclusion & Final Takeaway
There is a whole internet of opportunity for you to learn more about grant writing. Hopefully this blog post guided you through your search of which program meets your needs best. Ultimately, we want you to succeed in whatever your goal might be—getting your feet wet, improving skills for your nonprofit employer, learning more about federal grant writing, or starting a freelance grant writing business.
No matter what your goal is, the Global Grant Writers Collective is chock-full of support for you. There are resources for folks working at an organization and those working as freelancers growing their business. With curriculum, coaching and mentorship, and community, the Collective is a one-stop shop for learning about grant writing and learning how to adjust your mindset to achieve your goals.
Happy learning! We're always here for you!
For more tips and tricks on grant funding and writing a proposal, be sure to check out our FREE Grant Writing Class! You can also DM us on Instagram with any questions you might have.