Write Grants.
Get Paid.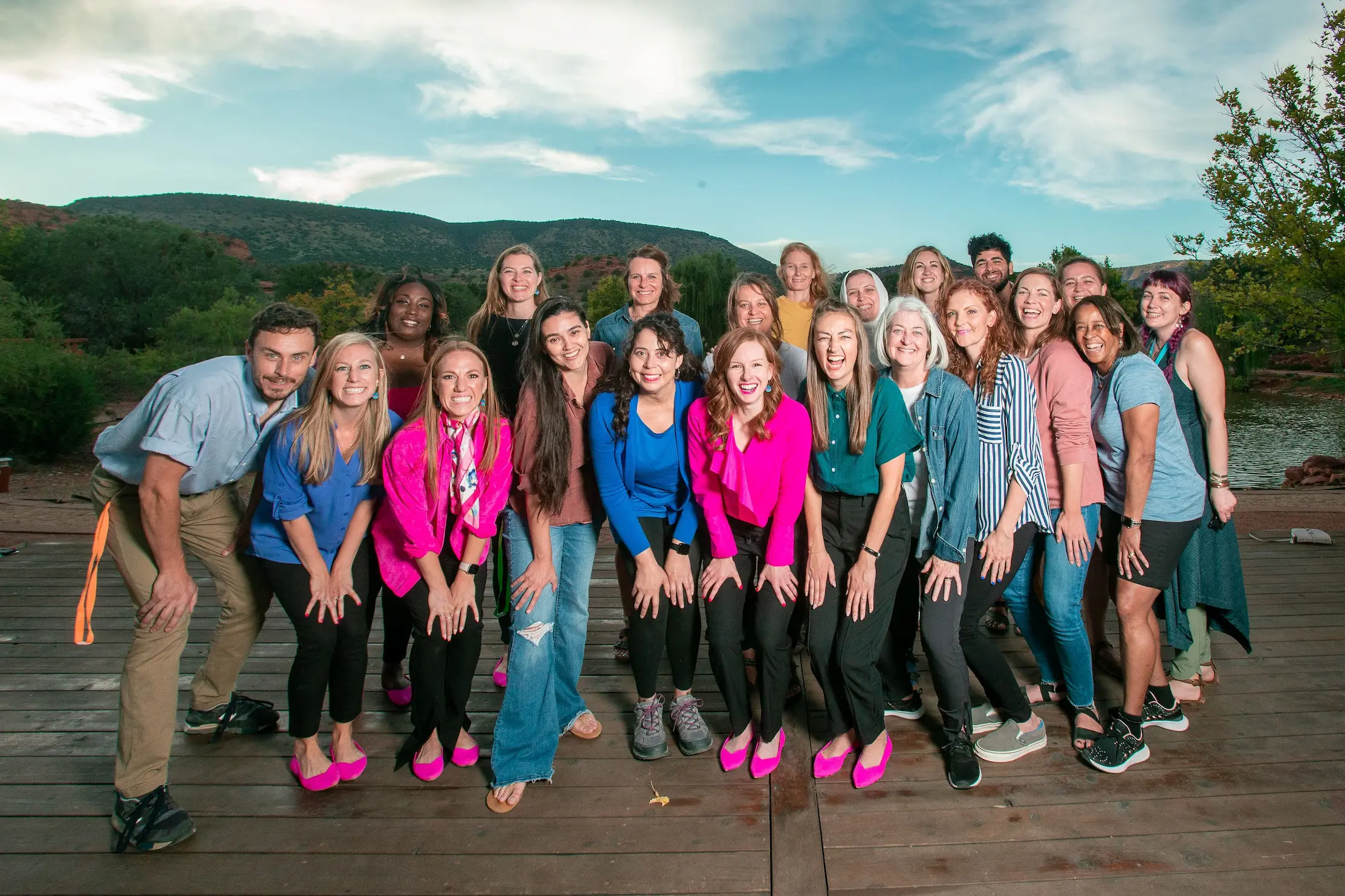 Write Grants. Get Paid.
We Help You Make Money as a Grant Writer.
Build a Life of Freedom, Flexibility, and Purpose.
Welcome to
Learn Grant Writing!
Home of the Global Grant Writers Collective, we'll show you how to get paid experience to land a new job or start a freelance business. Already making coin? We'll take your existing consulting business and double it in revenue while you work 20 hours less per week. Working in-house? We'll help you win more grants while writing less proposals.
Select the Training That Best Describes You
Our Accomplishments Are Your Successes
Grants won by members of the Collective
Average time to land a new job
Average time to quit job to freelance full-time
Why We Do This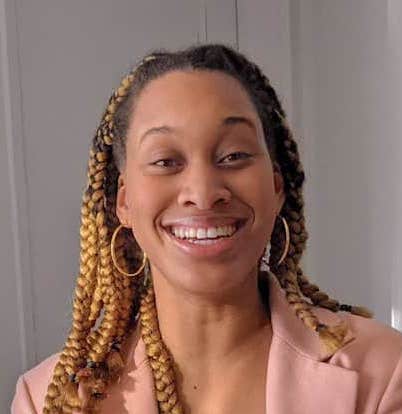 "I began my journey with the Global Grant Writers Collective as a full-time student and mom of young kids, looking to leverage my writing skills into a grant writing internship at a large nonprofit.
The Collective has equipped me with the systems and tools that I needed to take my career to another level. My internship quickly turned into a job with the expertise I acquired through the course and the amazing grant writing unicorn community.
However, to me,the best part has been the mindset work. Within my first year, I had a huge boost in confidence; learning to overcome my fear of failure and rejection, believe that I have so much to offer, and work smart doing what I love.
Ultimately, I gained the experience to win millions of dollars in grants for nonprofits. I have since begun freelancing and continue to prioritize the work-life balance I dream of while doing impactful work in the nonprofit sector. The Collective has helped me not just as a grant writer, but as a business woman, and as a human being."
Imani Ackerman
Federal Grant Writer, Mom, Wannabe Farmer
Embark on a Journey
Earn and Learn
If you take nothing else away from us, let it be this: you can make money learning to write grants without prior experience. We will show you how to get paid with your very first project.
Get There Faster
Grant writing isn't rocket science, but unfortunately the intuitive path will lead you to waste huge amounts of time and money. We have the roadmap for success beyond your wildest dreams.
Do It With Community
Prepare to have your mind blown. You will enter a like-minded community where you get to be your fully expressed self. You don't have to chase your dreams alone.
Consider This...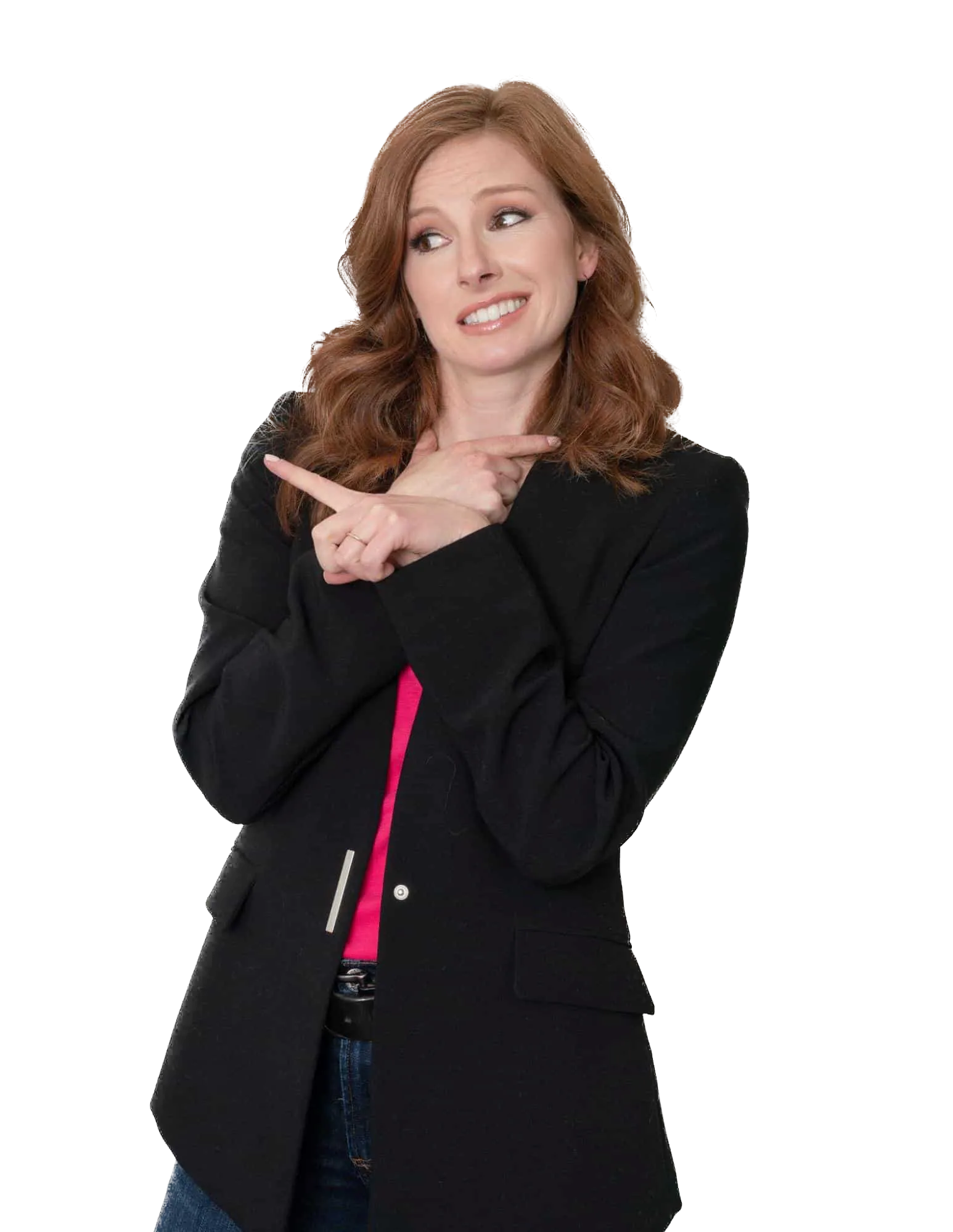 What isn't Working?
Are you feeling burnt out from the 9-5 hustle? Does your schedule lack any flexibility and freedom? Is the work you do fulfilling? If you desire a more meaningful, flexible life then grant writing might be a great career for you.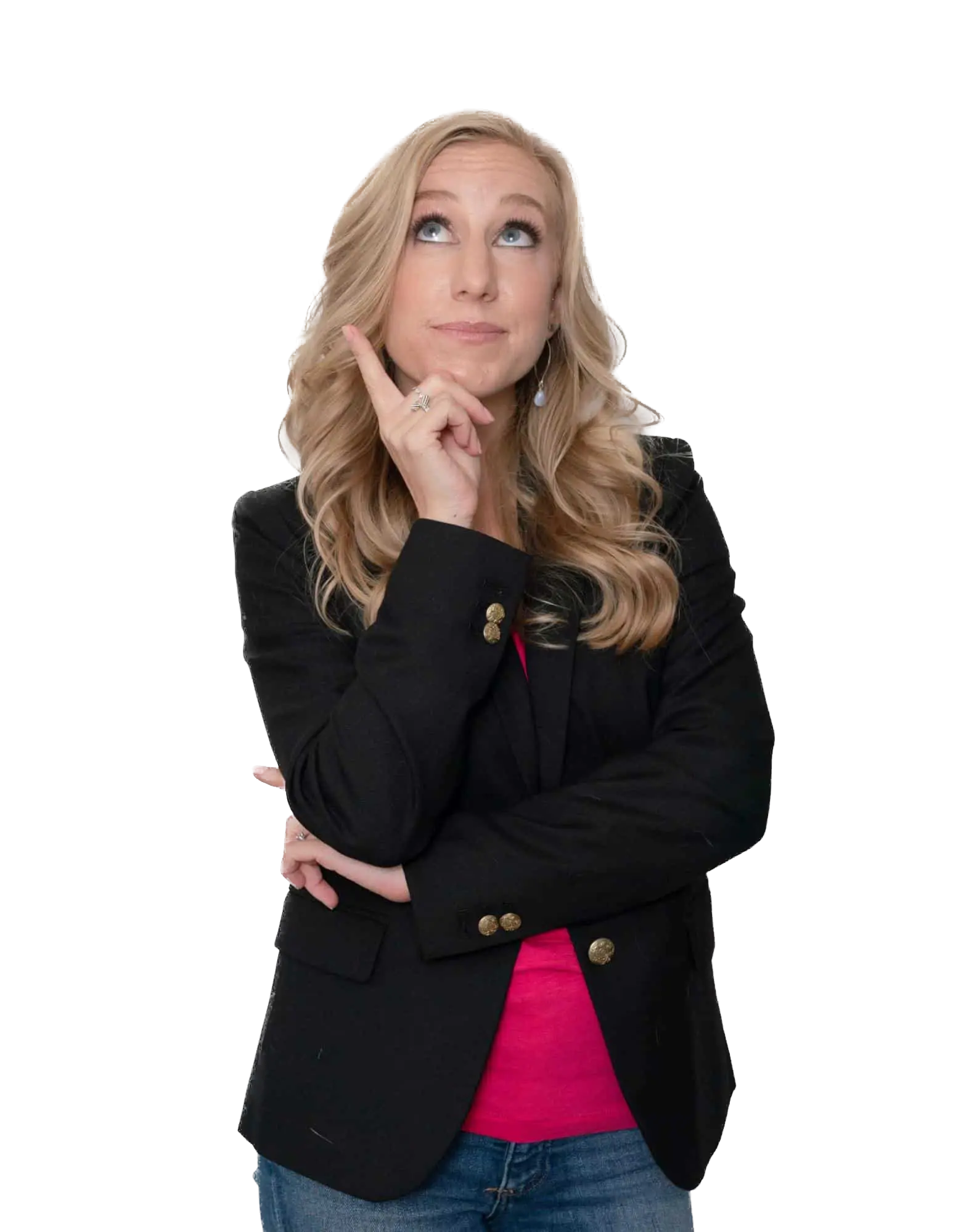 Is What You Want So Unreasonable?
We know you don't want a private jet. You want reasonable life upgrades. More time with those you love. More space for creativity. Time and energy for your health! Getting paid well for the work you do. In a word - freedom.
Introducing the ...
Global Grant Writers Collective
Curriculum
Step by step course curriculum to learn how to find grants, write winning proposals, and gain paid experience.
Certificate
Earn your professional grant writer certificate through our rigorous certification program, including personalized coaching.
Coaching
6+ coaches to answer your questions within 36 hours, plus twice-monthly live coaching calls. Plus bonus trainings at least quarterly.
Ai Co-Pilot
We have three major Ai-powered tools rolling out in 2023 and 2024 to put you on the cutting edge. Reach out to learn more.
Community
Hosted on Circle, we have the finest online community on the internet. With 600+ active members, you are in for a treat to meet this world-class community.
Culture
Experience a culture that emphasizes self-care and celebrating your wins. Prepare to become the best version of yourself that you know lives within!
FYI: We're so Passionate, Knowledgeable, and Supportive that we literally wrote the book on Grant Writing.
This book is everything you need to get started. It's succinct, practical, and fun to read.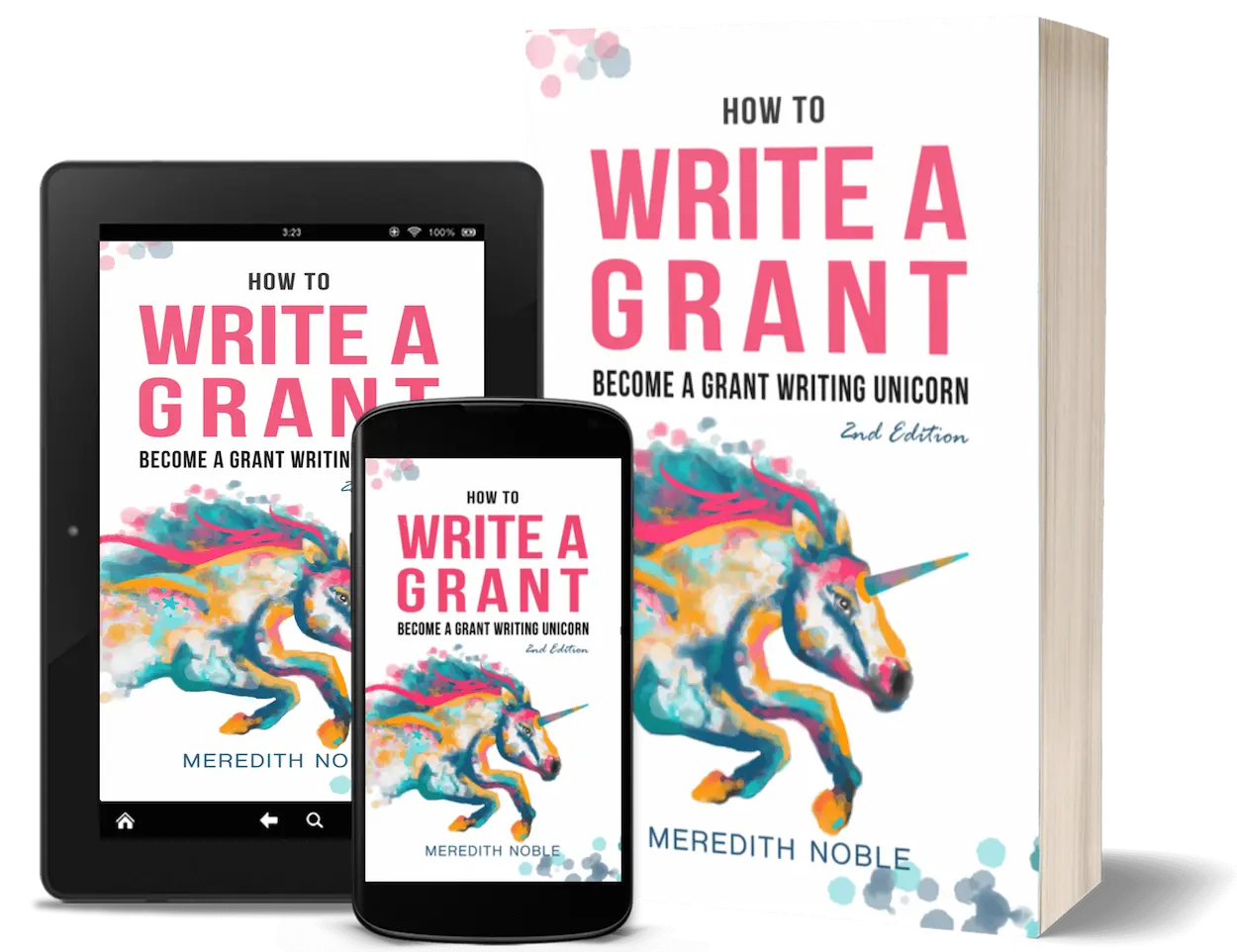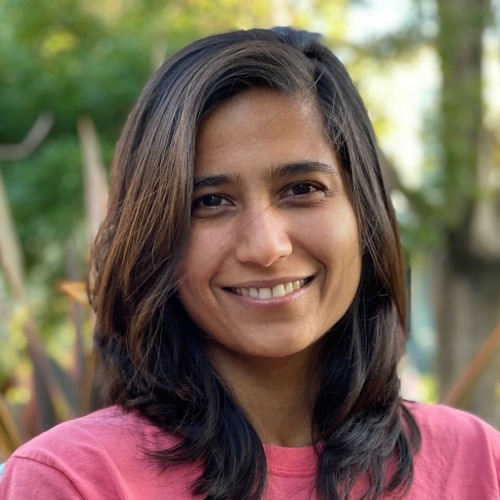 The book, 'How to Write a Grant' breaks down the complexity of grant writing so that anyone canlearn to be a professional. It's refreshingly straightforward with a modern approach. As someone who works in grants day in and day out, I highly recommend.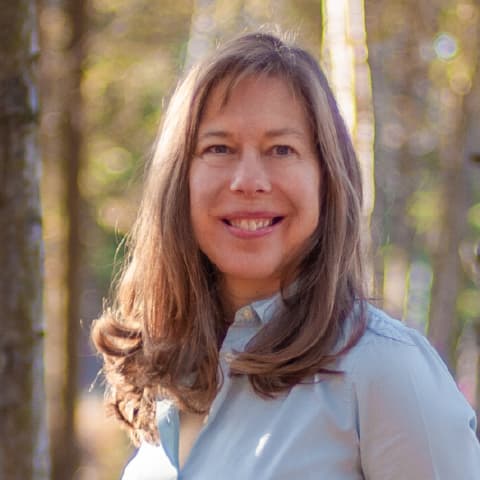 My original copy of How to Write a Grant Become a Grant Writing Unicorn is well thumbed, dogeared, highlighted, and bristling with bookmarked pages. I couldn't imagine how you'd improve something I'd already found so useful.
Jacqueline Summers
Exectutive Director, Health TIE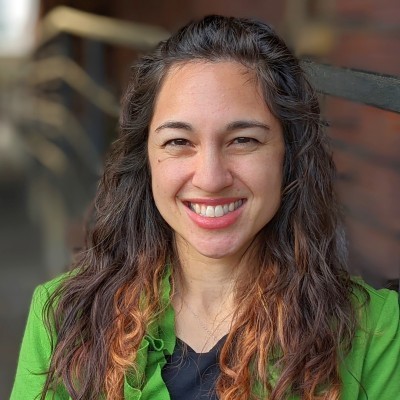 "As a special needs mom, I know I can learn anything. But I still struggle with imposter syndrome and overwhelm as a new grant writer. Meredith's witty and wise insights are clear, authentic, and immediately actionable. You will not regret reading this book.
Abby Gromlich
New Grant Writer
"The Grant Writing Collective has truly been a life transformation for me! I joined the Collective a few weeks after finishing my Master's degree. While applying for jobs, I took a different grant writing course, but was not impressed. The Collective on the other hand, has given me all the tools and templates that I need to actually become a freelance grant writer. I felt so confident and supported by the Collective that I turned down a full-time job offer (a mediocre 9-5 job) and got my first grant client a few days later.
The Collective has given me the momentum and the resources I need to invest in building up my skills and developing my own freelance grant writing business. I have never been an entrepreneur, but the Collective provides everything you need to go from 0 to 100. This program has changed the whole trajectory of my life! I couldn't be more excited nor feel more supported!"
Joy Dinkleman
Founder of Joyful Grants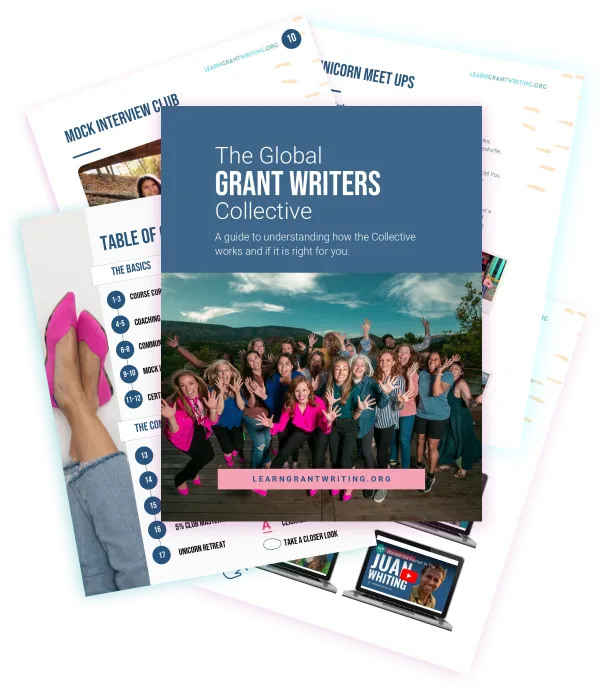 Do Your Homework
When members join the Collective, they marvel at how much more is included than they realized. We always struggled to fully communicate the magic under the hood…until now! Take your time going through this guide to gather all the fine details of Collective membership.
Get The Guide
How Do You Fit In?
Do you have the traits of a successful grant writer?
We've trained 3,200+ individuals in the profession of grant writing which gives us some stellar data to calibrate whether your interests, ideal work environment, goals, and grit align with a career in grant writing.
Are you an existing consultant who wants to level up?
Most business challenges are either not charging enough or not having enough clients. We'll look at the health of your business and send you a report with actionable next steps.
We got to know each other by building a grant writing consulting business…crazy fast! We were inundated with requests during the pandemic.
We hired several of our students and grew to $250K/year in revenue. Now we teach you how to do the same. We give you everything to have the same success (and beyond) whether freelancing or landing a dream job.
You make the commitment to yourself. We'll bring the playbooks, step-by-step instruction, and support system.